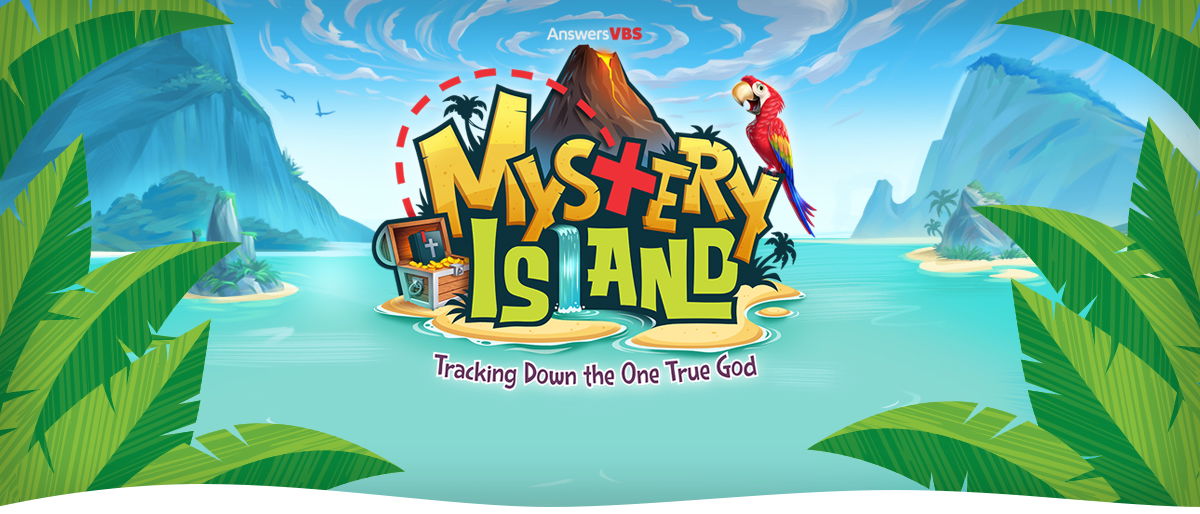 New Date for VBS – July 13-16 at Williamstown.
We are excited to announce that our Vacation Bible School this year will be called "Mystery Island" from Answers in Genesis.
We will be closely following the WV Childcare Guidelines for COVID-19 to ensure the full safety of the children and our workers.
Mystery Island is a special needs friendly Vacation Bible School too!
Join us for Mystery Island where there'll be awesome games, delicious snacks, fun crafts, powerful Bible teaching, and so much more!
Mystery Island invites students to "track down the one true God." Is there just one God? . . . Who is God? . . . What is God like? . . . Does God love me? . . . Can I know God?
Our kids grapple with questions like these every day. At Mystery Island, we'll uncover the truth about our Creator God! There's a sea of confusion about who God is and what he's like, so we'll track down the one true God and learn how amazing he is through the pages of Scripture.
Mystery Island VBS is packed with teaching that connects the Bible to the real world and gives kids a better understanding of our awe-inspiring Creator and the salvation he offers through Jesus Christ.
Each day, kids will learn more about one of God's amazing attributes (great, almighty, ruler, Emmanuel, trustworthy) and how that applies to their lives.
Grab your sunscreen and get ready for a taste of paradise as you track down the one true God at Mystery Island!
So join us from July 13-16 at 6:30pm at our main campus in Williamstown for what will be an unforgettable experience for your child!
For those that do not feel comfortable sending their child to our "on-site" VBS, a take-home VBS option is available as well. You can also register for that by downloading the registration page. Must return registration to Evergreen Bible in order to receive the take-home VBS option.
So, register your child by downloading the registration page below, filling that out, and returning it back to Evergreen Bible Church. If you have any questions, please call the church office.